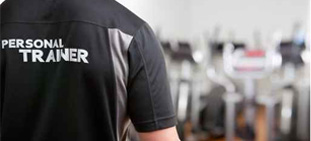 Who We Are
We are a family owned, luxury fitness and lifestyle transformation company. Our roots are steeped in a tradition built on excellence and competition. We achieve this by using fitness, organization, proper lifestyle-behavior, discipline and competition to create success. We cater to an upscale clientele which mostly includes the Corporate Executive, Jet-Setter, Captain of Industry and anyone who values what they do and want the absolute best results. We are located in New York, Boston, Atlantic City, Las Vegas, Philadelphia, Chicago, Miami, and Los Angeles.
What we do
We bring you World-Class, highly knowledgeable Personal Trainers and Lifestyle Consultants right to your doorstep. We understand the value of your time and your needs, therefore we assembled the industry's best trainers and Lifestyle Consultants to create success-driven programs that are customized to your unique needs. Your trainer or lifestyle consultant will create a road map to your success while coaching and motivating you each step of the way. Our Fitness coaches use a variety of training skills such as Aesthetic training, Martial Arts instruction, Yoga, Meditation and any other sports-specific conditioning activities. Our main emphasis will always be placed on how you look and how you feel.
We begin this process performing a goals and needs analysis. We will then match you with either our Platinum, Gold or Silver programs to meet your desired needs and results. Next, your coach will arrive to assess aesthetics, posture, movement, strength, nutrition and lifestyle. Additionally, we can provide you with a Lifestyle Consultant to assess fashion, style, hair and makeup (if applicable). Finally, we customize a tailor-made program that will transform your body and your life while taking you every step of the way.
Why are we different
You cannot get from point A to point B on your own...we are the solution, especially when all else fails...
The difference is our passion for your success... we just want it as badly as you do... period. Our philosophy is that if you strengthen your body, you strengthen your mind, thus affecting your character. The total result of this experience is more than a better picture, it is a feeling of complete success in your life. We want you to attract all good things that life has to offer! This energy is contagious and everyone around you will feel it! We believe that longevity is key therefore we pride ourselves in 2 things: (I) Relationships - possessing a strong portfolio of exclusive clients that remain with us on a long term basis (II) Delivering optimum service with an outstanding reputation
The Results keep flowing...
Because we operate in many of the country's metropolitan areas, we can provide another coach during your travels to keep your progress going; thus minimizing any disruptions in continuity.
We want you to succeed...and look damn good doing it too...