Personal Trainers, Fitness Trainer, Fitness Trainers, Best Personal Trainers, Personal Fitness Trainer for The Best Shape of Your Life. Personal Trainers nyc at Fitness Trainer in New York City, Personal Trainer night clubs. Male Fitness for Private Parties, The Best Shape of Your Life, Birthday Parties and Fitness Shows in New York, Atlantic City, New Jersey, Philadelphia, Pennsylvania, Connecticut, Chicago Illinois and Nationwide. Get Fit Now New York NYC male Fitness Trainers Best Personal Trainer Fitness NYC... Best Personal Trainer style male review... Best Personal Trainer style Personal Fitness Trainer Philadelphia, Philly PA, Chicago, IL...
Our Services
We bring you World-Class, highly knowledgeable Personal Trainers and Lifestyle Consultants right to your doorstep. We understand the value of your time and your needs, therefore we assembled the industry's best trainers and Lifestyle Consultants to create success-driven programs that are customized to your unique needs. Your trainer or lifestyle consultant will create a road map to your success while coaching and motivating you each step of the way. Our Fitness coaches use a variety of training skills such as Aesthetic training, Martial Arts instruction, Yoga, Meditation and any other sports-specific conditioning activities. Our main emphasis will always be placed on how you look and how you feel.
The Personal Training Brothers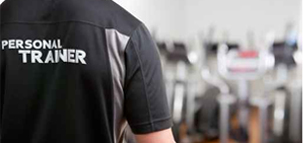 We are a family owned, luxury fitness and lifestyle transformation company. Our roots are steeped in a tradition built on excellence and competition. We achieve this by using fitness, organization, proper lifestyle-behavior, discipline and competition to create success. We cater to an upscale clientele which mostly includes the Corporate Executive, Jet-Setter, Captain of Industry and anyone who values what they do and want the absolute best results. We are located in New York, Boston, Atlantic City, Las Vegas, Philadelphia, Chicago, Miami, and Los Angeles.
Personal Trainers, male Fitness, Fitness Trainer, Personal Fitness Clubs, new york, city, Personal Trainer NYC, Personal Trainer idea, ideas destination, Personal Fitness Trainer, revues, show, Best Fitness Trainers, in Manhattan, The Best Shape of Your Life headquaters, Best Personal Trainers, Fitness Trainers in NYC, Atlantic City and Philadelphia, PA.